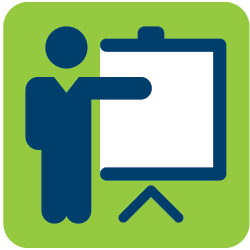 Current offerings of this course
For assistance registering or to bring this course onsite to you, contact ISA Customer Service info@isa.org or +1 (919) 549-8411
| Data do curso | Local do Curso | Preço de Tabela/Preço para Membro | Registro |
| --- | --- | --- | --- |
| Monday, Oct 9, 2023 to Friday, Oct 13, 2023 | Houston Kenexis - Houston TX USA | 4450 USD/3560 USD | Registre-se |
ISA Automation Engineering Survival Training (AEST)
Do you have what it takes to survive in the world of process automation?
Sharpen your process automation know-how with this intensive week of expert-led lecture and hands-on exercises covering practical, real-world automation survival skills.
Automation Engineering Survival Training is a unique process automation engineering experience designed to hone your process automation knowledge and skills. This intensive technical training boot camp for automation engineers combines lecture and hands-on labs with bonus features, including a plant tour to maximize your learning experience.
ISA's seasoned "Survival Expert" will guide you through a fast-paced and rigorous course of topics from process measurement fundamentals through advanced automation, and everything in between! This course also serves as a solid introduction to other ISA engineering courses that can assist in the advancement of your process engineering career.
Who Should Attend?
New automation, control system, or process control engineers
Recent process engineering and other engineering graduates
Seasoned engineers looking to refresh their process automation knowledge and skills
Individuals wanting to learn more about process automation
Intensive Hands-On Training Curriculum
Days: 4.5
CEUs: 3.6
PDHs: 36
DAY 1: Measurement Basics & Documentation
You Will Cover:
Concepts of Process Control: Typical Industries | Definitions | Continuous vs. Batch | Feedback Loop
Documentation: Instrument Line Symbols | Function Symbols | Identification Letters | Piping and Instrumentation Drawing (P&ID) | Loop Diagram
Industrial Measurement Systems: Process Measurement | Standard Signals | Instrument Performance Terminology | Repeatability and Accuracy | Zero, Span, and Linearity Errors | Calibration Chart
Control System Hardware: Pneumatic Controller | Electronic Controller | Single Loop Controller | Distributed Control System (DCS) | Programmable Logic Controller (PLC) | Personal Computers (PC) for Control
Temperature Measurement: Temperature Scales | Liquid-in-Glass, Filled Bulb, and Bimetallic Thermometers | Resistance Temperature Detectors (RTDs) | Reference Junction Compensation | Thermocouplers
Pressure Transducers: Pressure Elements | Signal Generation | Pressure/Force Relationships | Selection
Flowmeters: DP | Magnetic | Mass | Other
Classroom/Laboratory Exercises:
Develop diagrams for flow, level, temperature, and pressure loops
Interpret simple P&IDs
Evaluate level instrument performance and accuracy
Determine upstream and downstream piping considerations
Select flowmeters for a variety of specific applications and specify installation and calibration requirements
You Will Be Able To:
Discuss the role of measurement and control in industrial processes
Differentiate between continuous, batch, and discrete control
Discuss the fundamentals of process control
Apply specific ISA Standards to interpret symbols and drawings associated with process control documentation
Discuss and apply the most common methods and devices used in temperature, pressure, level, and flow measurement
DAY 2: Control Valves & Strategies
You Will Cover:
Introduction: Valve in Loop | Valve | Actuator | Positioner
Basic Valve Types: Globe | Ball | Plug | Butterfly
Installation: Performance | Safety | Other
Valve Sizing: Manual | Computer
Review of Feedback Control Concepts and Components: History of Control Operation | Concepts
Control Modes: Proportional | Integral | Derivative
Dynamic and Steady State Considerations: Gain | Dead Time | Time Constant
Tuning Control Systems: Closed Loop Tuning Using Ziegler Nichols Method | Evaluation and Control Criteria
Advanced Regulatory Control: Feedback Penalty | Challenges in Feedback Control | Real-World Control
Classroom/Laboratory Exercises:
Size valves manually and with software
Specify valves, actuators, and auxiliaries for specific applications
Tune feedback control loops via a number of different methods
Tune using PC-based simulation software
You Will Be Able To:
Compare various types of final control elements
Size valves for any flow condition likely to be found in a process plant
Define the concepts of PID control
Explain the operation of the components in a closed loop control system including static and dynamic functions
Use three methods to tune a control system for stated quality control
Apply the operation and function of ratio control systems
Identify real-world control problems as the basis of need for advanced control
DAY 3: Safety & Operator Effectiveness
You Will Cover:
Graphics and Controls: HMI Hierarchy Design | Classes of Displays | Navigation
Human Engineering: Human Factors in Console Design
The Common Problems in Alarm Systems
The Alarm Management Lifecycle
Location Classification Standards
Protection Techniques Standards
Explosion Proof Enclosures
Intrinsic Safety
General SIS Design Considerations: Design Life Cycle | Separation of Control and Safety
Failure Rates and Modes: Safe vs. Dangerous | Failure Mode vs. Technology | Failure Rates | Test Intervals
System Technologies: Pneumatic | Relays | Microprocessors
Operations and Maintenance: Installation | Bypassing | Testing
Classroom/Laboratory Exercises:
Alarm prioritization
Area classification
Calculate device failure rates
You Will Be Able To:
Design a graphical hierarchy for navigation
Explain best practices in HMI
Develop an Alarm Management Philosophy
Discuss rationalization, classification, and prioritization of alarms
Describe and use procedures for electrical classification
Describe the basic principles of protection
Select explosion proof apparatus for specific applications
Select the appropriate protective techniques for different hazards
Differentiate between process control and safety control
Analyze the performance of different logic system technologies
Specify and select safety instrumented systems (SIS)
DAY 4: Industrial Security & Project Management
 You Will Cover:
What is Data Communications?: ISO/OSI Reference Model | Terminology Basics
TCP/IP Basics: Is Ethernet Ready for the Plant Floor? | Industrial Ethernet Design Techniques
Data Exchange: Using OPC for Inter-System Data Exchanges
How Cyberattacks Happen: Understanding the Threat Sources | The Steps to Successful Cyberattacks
Standards and Models: ANSI/ISA95 Standards | MESA International Model | WBF B2MML XML Schemas
Information Model: Production Resources | Process Segments | Product Definition and Capability | Production Schedules | Production Performance
Types of Projects: Facility Update | Addition to Existing Process | Technology Replacement | New Facility
Fundamentals: Activity/Phase Concept | Best Practices | Phase Interaction | What to Do/How to Do it | Do it
Project Development: Schedule Preparation | PERT | CPM | GANT | Cost
Classroom/Laboratory Exercises:
Conduct security threat analysis
Identify key business processes and objects
Identify process segment definitions
Practice project scheduling techniques
You Will Be Able To:
Identify Local Area Network (LAN) topologies and protocols
Define the different Ethernet varieties and which are best for industry
Discuss the principles behind creating an effective long-term security program
Define the basics of risk and vulnerability analysis methodologies
Specify the requirements for an enterprise-control integration solution
Explain the business drivers involved in integration
Identify project types and overall goals and objectives
Explain the four important objectives critical to automation projects vs. the three objectives typical of other projects
DAY 5: Advanced Process Automation
You Will Cover:
Physical Model: Process Cells | Units | Equipment Modules | Control Modules
Recipe Information Categories: Header | Procedure | Formula | Equipment Requirements
Procedural Control Model: Procedure | Unit | Operation | Phase
Modes and States: Exception Handling | Allocation and Arbitration
Control Activity Model: Recipe Management | Production Planning and Scheduling | Production Information Management | Process Management | Unit Supervision | Process Control | Personnel and Environmental Protection
Integration: Communications | Manufacturing Execution System (MES) | Network Security
Workflow and Project Leadership: Opportunity Identification and Project Justification | Communications and Team Processes
Classroom/Laboratory Exercises:
Develop procedural elements using the ANSI/ISA88 procedural control model and test those procedural elements against the equipment entities
You Will Be Able To:
Specify the requirements for a batch control system
Effectively structure and subdivide equipment entities
Describe modes and states and how they are applied at the equipment level
Describe the interfaces that are needed between batch control and other systems within an enterprise
Apply the critical areas of automation opportunity identification and project justification
Interpret the best practice methodology for automation project execution